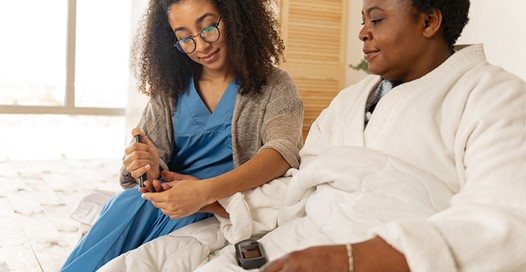 In 2019, 463 million adults around the world were living with diabetes. That number is expected to rise to 578 million by 2030. World Diabetes Day is a campaign to raise awareness about the condition and transform the future to a world where diabetes can do no harm.
Diabetes UK believes the next five years are critical. By the year 2025, they want to achieve, amongst other things, the following:
That more people with all forms of diabetes will benefit from new treatments that cure or prevent diabetes
That more people with type 2 diabetes will be in remission
That more people receive a high quality of care to manage their condition
That fewer people will get type 2 and gestational diabetes
That more people will live better and more confident lives with diabetes
November 14th 2020 is World Diabetes Day, a global campaign targeted at over one billion people in more than 160 countries. The campaign aims to raise awareness of important diabetes-related issues to keep the condition firmly in the public and political spotlight.
This year's theme is 'The Nurse and Diabetes' and is focused on highlighting the crucial role that nurses play in supporting people living with diabetes. As the number of people diagnosed with the condition continues to rise around the world, the role of nurses and healthcare professionals is increasingly important.
To get involved with World Diabetes Day visit the Diabetes UK website.