What makes LimbO so special
Our original waterproof protector is medically endorsed and has been used by clinicians within the NHS for over 25 years. We are proud to deliver the highest levels of manufacturing quality here in Great Britain. Made from strong PVC and with a carefully-designed soft, stretchy Neoprene seal, the LimbO is comfortable, practical and improves quality of life for its users. Supporting people during times of need is at the heart of everything we do here at Thesis Technology Products, which is why we cater for a wide range of injuries and conditions with a full range of models.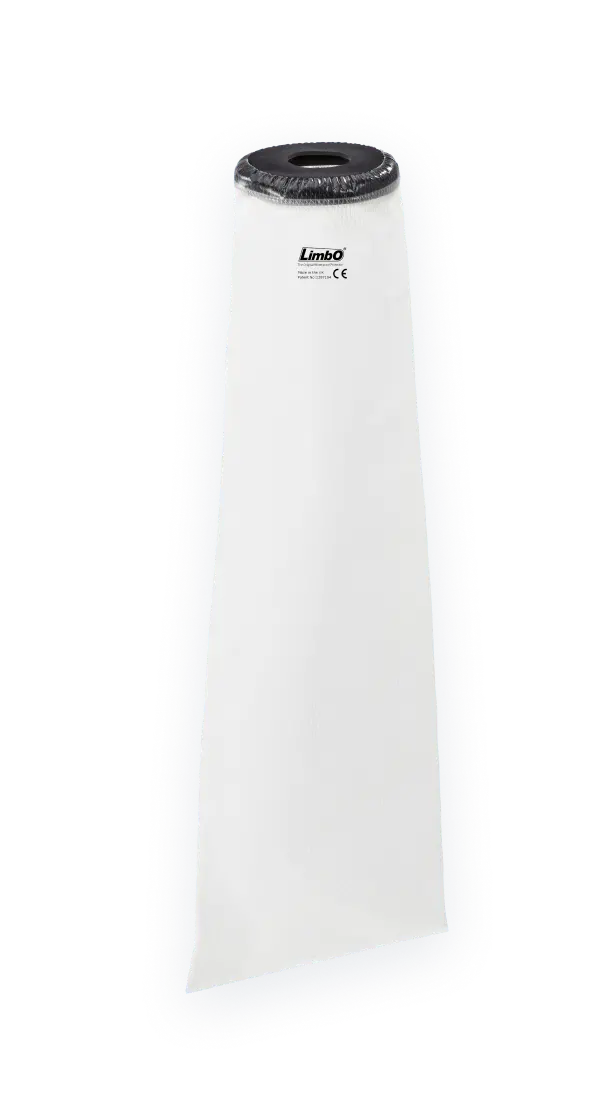 Premium neoprene seal
Reinforced PVC sleeve
Welded seams
Premium neoprene seal
Soft and flexible for easy application and comfort against the skin. Will stay in position and self support.
Reinforced PVC sleeve
Very durable, ideal for multiple use with reduced risk of puncture.
Welded seams
Strong construction for long lasting protection.
CE marked
Proudly designed and manufactured in the UK since 1994.