LimbO Waterproof Protectors
Durable covers for casts, dressings and PICC lines to help you shower or bathe.
Used within the NHS
Prices from £10.35 (+ P&P)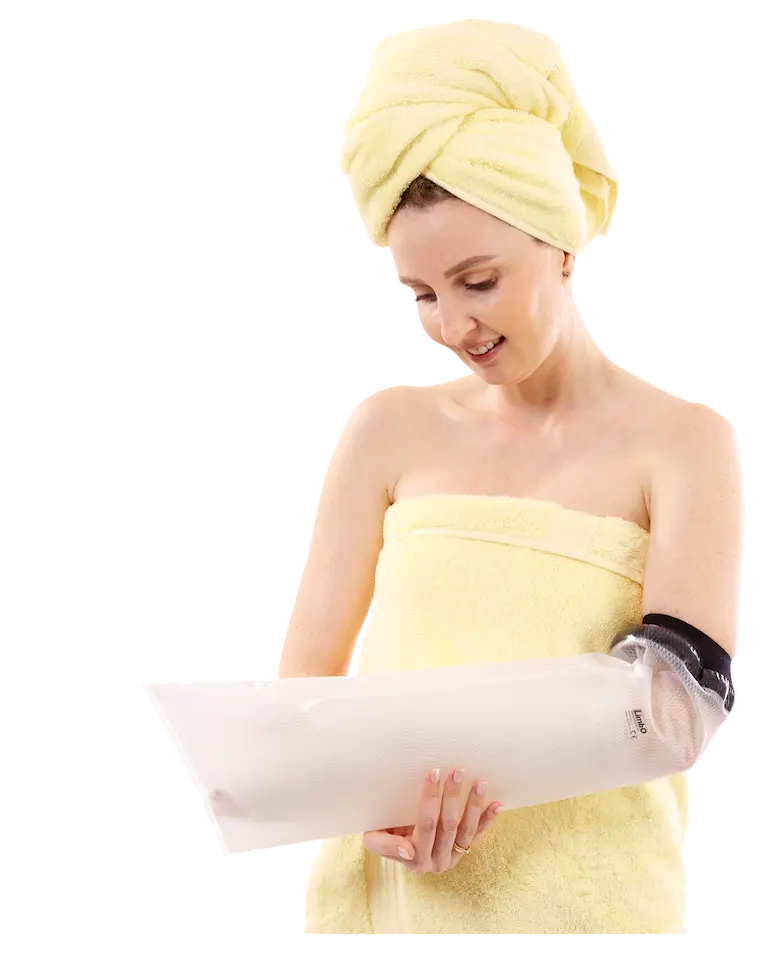 Let's find your LimbO
Which area of the body do you need to keep dry?
What our customers think
replacement for an earlier model which fell apart after years in use!
Tight fit on the arm. Keeps water out completely. Great product which allows normal showering.