LimbO Waterproof Protectors
Durable covers for casts, dressings and PICC lines to help you shower or bathe.
Used within the NHS
Prices from £12.00 (+ P&P)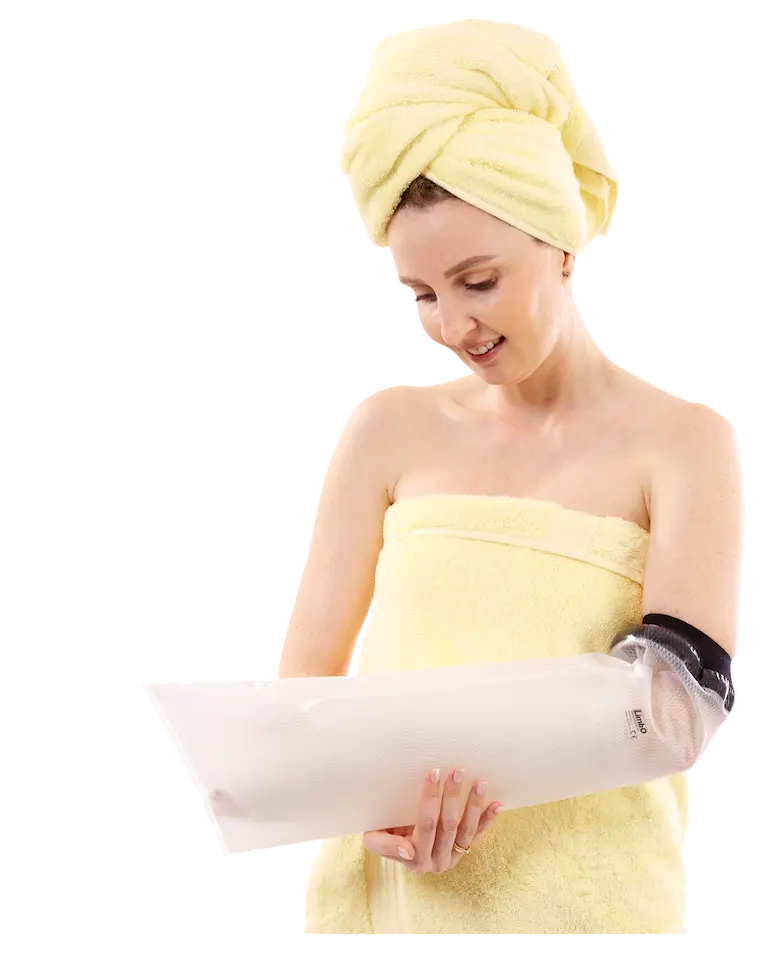 Let's find your LimbO
Which area of the body do you need to keep dry?
What our customers think
Great product which works and keeps my husbands knee dry while showering after an operation.
Product is very good quality and fits well. Comfortable and easy to get on. Arrived quickly and packaging was good.