LimbO Waterproof Protectors
Durable covers for casts, dressings and PICC lines to help you shower or bathe.
Used within the NHS
Prices from £10.35 (+ P&P)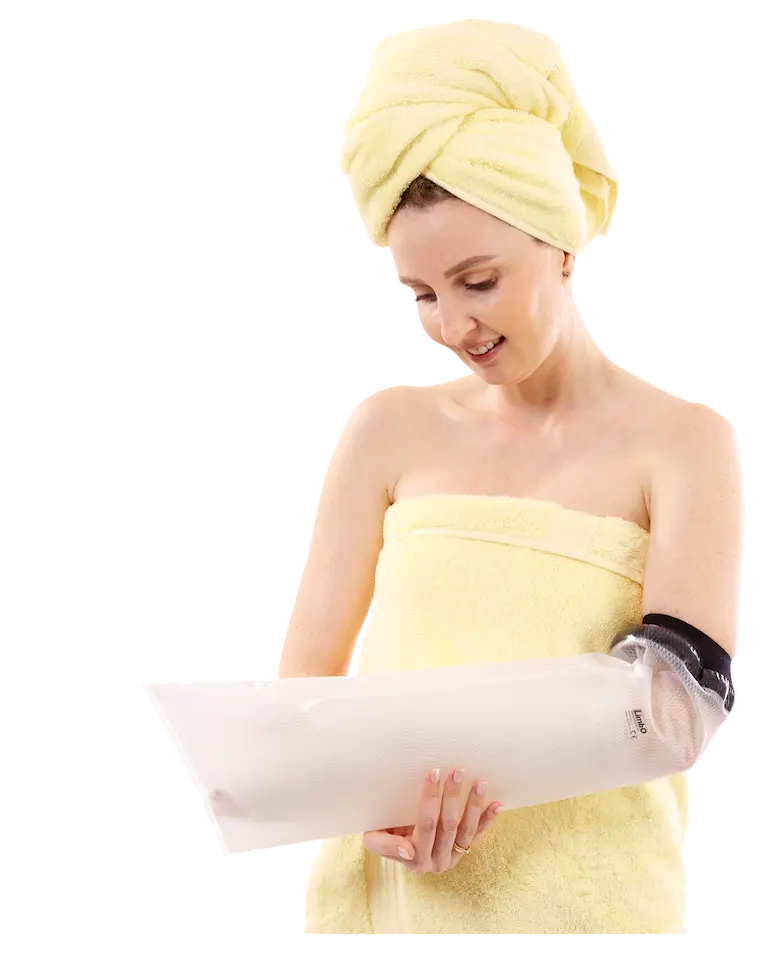 Let's find your LimbO
Which area of the body do you need to keep dry?
What our customers think
Very pleased with product and quick delivery .
My 6 year old granddaughter has broken her wrist and has a cast covering most of her hand and as far as her elbow. We have found the LimbO waterproof cast protector SO useful and effective. I don't know that you could really do anything better! It's a great idea.
Clear instructions to ensure good fit and prompt delivery. Serves its purpose and stops plaster getting wet when showering.