How to put on your LimbO Product
The following are helpful hints on how to use your LimbO, please also visit our YouTube channel for measurement tips and advice.
Putting your injured limb inside the LimbO
Step 1
Using your thumb and forefinger, carefully grip your LimbO's black neoprene seal by its outer edge where it joins the clear plastic body of the protector. Insert your injured limb into the seal opening, gently pushing it into the protector. (For leg models fit the LimbO so that your toes are at the pointed end). Be careful not to puncture the LimbO with sharp fingernails or jewellery.
Step 2
Still gripping the LimbO as described above, draw it up easing the black seal over the cast or bandage, then allow the seal to turn inwards as it slides up to secure.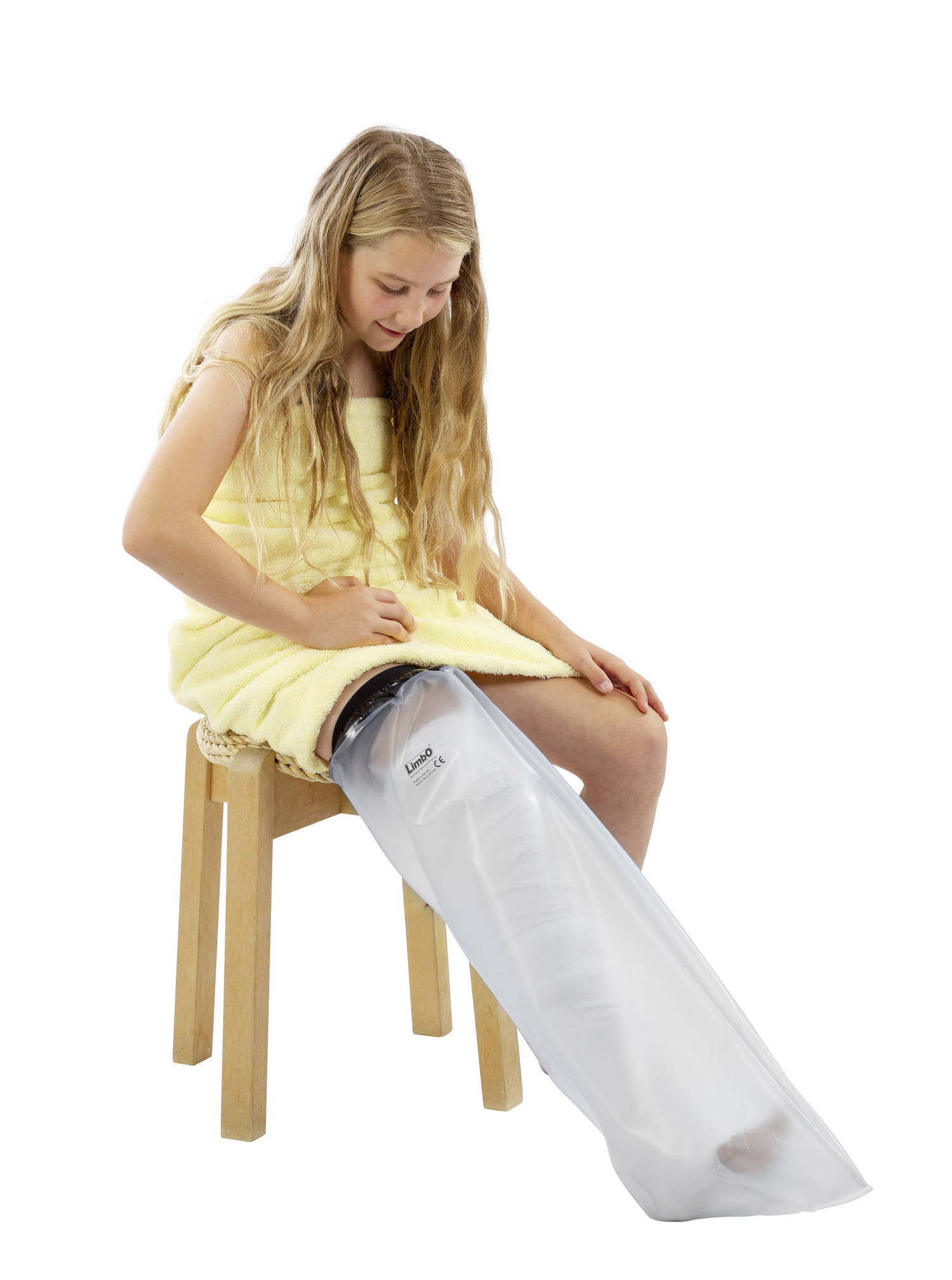 Securing the LimbO
Step 3
When up as high as possible, pull the LimbO down slightly so that the seal reverses itself, turning upwards so that the inner surface of the seal is in direct contact with your skin.
Step 4
Ensure that the seal of your LimbO lays flat against your skin and is wrinkle-free with a snug, comfortable fit to guarantee waterproof protection.
Step 5
It is advisable to remove some of the air trapped in the LimbO, particularly if it is being used in a bath, to avoid excessive 'ballooning' and floating. This is done by carefully lifting the seal when it is out of the water and squeezing the air out of the LimbO.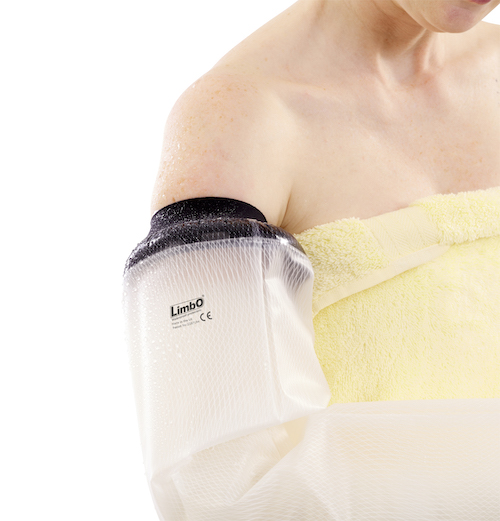 Once you have finished using your LimbO
Taking off your LimbO Waterproof Protector
Step 1
Carefully roll the seal back on itself a little and ease it over your cast or dressing. You will now be able to easily slide the protector off your limb.
Step 2
Hang your LimbO upside down away from any direct heat source to dry. It will be ready to use whenever needed, assisting your recovery.
Care & Use Guidelines
Cleansing & Storage
Hand-wash the LimbO as required. A mild disinfectant or detergent can be used.
Dry your LimbO thoroughly away from direct heat before storing.
Avoid folding the neoprene seal and check it remains undamaged before re-using.
Store in a dry place at room temperature.
User Guidelines
To avoid damaging leg models when using a LimbO over a rough cast, it is important that you fit a thick sock or soft cloth over the lower part of the cast, i.e. between the cast and the LimbO, to provide some cushioning for the LimbO.
To protect the foot area from being pierced, avoid walking on hard floors. If possible, put on your LimbO in the bathroom and step directly into your bath or shower.
The LimbO should be worn for a maximum of 20 minutes to avoid trapped warm air causing perspiration and therefore the risk of a damp cast or dressing.
Please take extra care not to slip or trip when entering and exiting the bath or shower. Your LimbO will provide secure protection and is made from a non-slip material, enabling you to resume normal bathing.
For expert advice please call our friendly team on 01243 573417, contact us via email or watch our patient videos on YouTube.