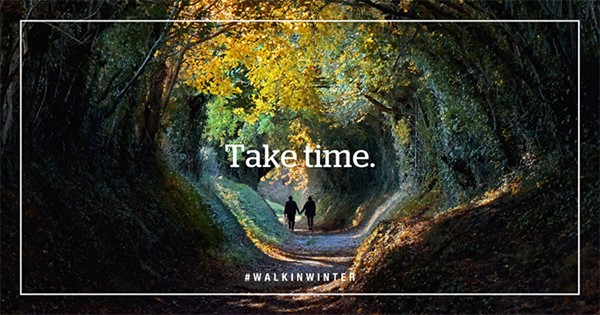 The Ramblers' annual Festival of Winter Walks is held over Christmas and New Year and features thousands of walks all over the country. You don't need an excuse to get out and enjoy the crisp winter weather and some amazing countryside views, but, this year, enjoying nature might just be more important than ever.
So, this winter, wrap up warm, embrace the elements and enjoy your time spent in the great British countryside. Whether you love to walk alone, in your bubble, or (dependent on government advice), with other households, the Ramblers Association has got a walk suitable for you.
In these times of tiers, lockdowns and restrictions, walking is more important than ever. It gives us access to nature, gets us moving, and lets us spend time with loved ones. Walking is great for your mental health and, best of all, it's completely free!
To support the festival, the Ramblers have put together a winter walking guide, packed with ideas and inspiration to explore the outdoors this winter. The guide includes tips on what you'll need in your walking kit, recipes for snacks to give you plenty of energy and information on how to take great photos. And that's without even mentioning the amazing walks they've put together on the website!
To find a route local to you, search their extensive library of over 3,000 walks for all abilities and terrains, right around the UK, click here. To download the walking guide with tips and information, click here.
Where will you walk this winter? We'd love to see your photos out and about.