Three easy ways to be mindful in springtime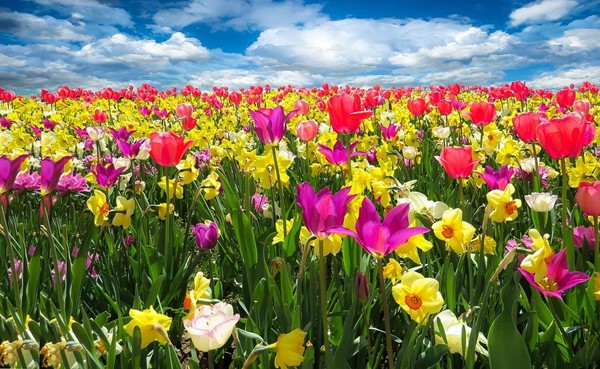 Springtime has always been a signifier of fresh starts. The season heralds the arrival of warmer weather, longer days and all around us is the promise and colour of new life. It can also be a good opportunity to bring some mindfulness into your day.
Go for a wander
The perfect way to dispel those winter blues is to step out for a stroll in the warmer weather. Gentle exercise is great for your body as well as your mind, improving heart health after the long winter months. One of the main benefits of walking at this time of year is the wonderful new blooms starting to put on a show – daffodils, crocuses and tulips are popping up all around us.
Listen to the birds
As soon as you step outside at the moment, the birdsong seems to be deafening! If you're lucky enough to have a garden or some green space nearby, find a quiet spot to sit down and just listen. Close your eyes and take the opportunity to concentrate on all the things you can hear in that space. Notice how calming and almost meditative it is to hear the uplifting birdsong.
Check out the sunset
Now the sun is setting later in the day, if your work hours permit, you might be able to steal a few minutes to sit outside and watch as the day melts away. Notice the sky turning from shades of blue, to a yellowy orange and then darken completely. It has been proven that enjoying nature can improve your mood and wellbeing. So why not head out at the end of the day and enjoy the show?