D-Foot International is a global organisation that promotes the profile of diabetic foot ulcer prevention and care, through awareness, guidance, education, research and professional development. Their campaign 'Focus on Feet' aims to improve awareness of diabetic foot ulcers and is running until World Diabetes Day on 14th November.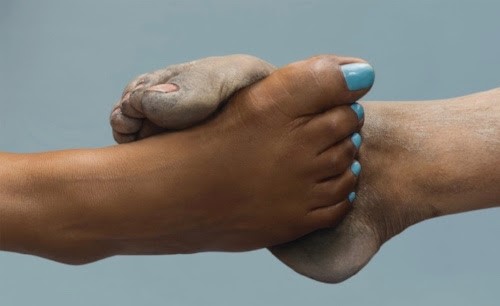 Did you know?
Diabetes leads to the amputation of someone's foot every 20 seconds
Complications with feet are one of the most common problems arising from diabetes.  According to D-Foot International, up to one in four people with diabetes who have loss of sensation in their feet will develop an ulcer at some stage in their lifetime. Over time, a lower limb amputation follows in a shocking 8 out of 10 people.
The good news is –  it doesn't have to be like this.
Simple footcare can often prevent amputation, which is why D-Foot International are so keen to raise awareness through their campaign. You can help to spread the message and share this worthwhile campaign. The 'Focus on Feet' campaign is encouraging people to upload photos of feet onto their Facebook page. You can upload any picture to the page and there is also an option to add a foot awareness message as well. The top three photos will be selected each week, until the best picture of the campaign will be announced at the D-Foot International General Assembly in Madrid on 17th November in Madrid.