Feeling stressed? Get involved with National Stress Awareness Day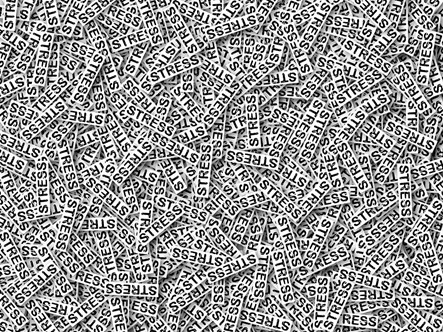 Being under pressure is a normal part of daily life. But becoming overwhelmed by stress can lead to worsening mental health issues or make existing problems worse. National Stress Awareness Day is held on the first Wednesday in November every year (in 2020, the 4th November) and is a great opportunity to take a moment and think about our wellbeing and find ways to manage stress.
This year, the focus of National Stress Awareness Day was stress at the workplace. Work can be a stress-inducing thing at the best of times, but this year has been particularly hard for all of us.
Workplaces are notorious for being stressful – whether you have a big workload, lots of responsibilities, or complex relationships with co-workers – your work is a good place to start when reflecting on things that stress you out. Creating a 'Stress Awareness Space' at your workplace, can help employees become more aware of things that make them stressed and, in turn, can help with strategies on how to deal with stress.
Why not ask your employers to start a conversation about stress in the workplace? It doesn't have to be something that is hidden away and not spoken about. By creating a space at work, staff can share their thoughts and feelings if they feel stressed. Sometimes, just sharing a problem with someone who is willing to listen can help reduce stress levels. Other colleagues may be able to relate to a particular issue or offer helpful tips on how to resolve it. This open communication can help build bonds and improve working relationships.
For more information on the events and activities taking place, visit the International Stress Management Association website and see how you can get involved.