Thesis Technology's very own Managing Director, Ana Mardell, has undertaken a cycling challenge to raise funds for a charity based in Uganda that assists with the provision of clean water to communities in Uganda.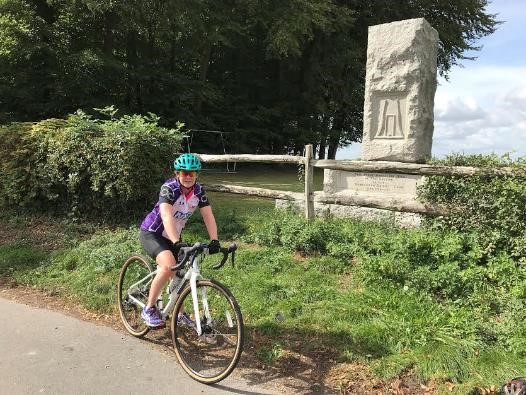 As a company, Thesis already donates regularly to the Singing Gorilla Projects charity, but Ana is now fundraising personally by completing an impressive cycle ride that covered 200 miles of the south and south west of the country!
Starting on 22nd September, the first day of the challenge began in Liskeard, Cornwall and ended in Exmouth in neighbouring Devon. Day two covered the impressive distance of Exmouth to Blandford in Dorset and on the final day, Ana cycled all the way from Dorset to Winchester in Hampshire.
As well a clean water provision, Singing Gorilla Projects also helps children to attend and stay in school; they build classrooms and toilet facilities for schools; they deliver essential healthcare to school children, as well as developing a performing arts division to encourage children to build their confidence and self-expression through music and dance.
Ana says that her impressive feat "is both a personal and physical challenge, but the opportunity to raise money for such an impressive cause gave me the motivation I needed to complete the ride!"
Help Ana increase her fundraising by donating at https://mydonate.bt.com/fundraisers/anamardell1