Our waterproof covers can help enable normal bathing whilst undergoing chemotherapy. If you, or someone you love, has recently started undergoing chemotherapy, they may be fitted with a PICC line. Held in place with a dressing, the PICC line will be changed regularly to ensure it stays clean.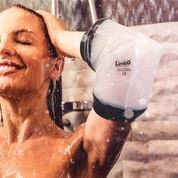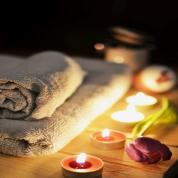 Our PICC line cover is a waterproof protector for adults who require elbow protection only, for example covering a PICC line, while taking a bath or shower. The cover features our Neoprene seal, which grips approx. 10cm above and 10cm below the elbow, to ensure that the PICC line stays dry whilst you are in the bath or shower.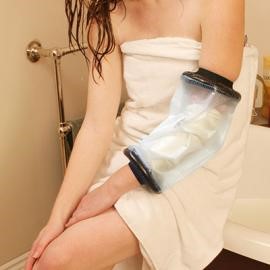 The great news is, our PICC line covers are used and available through the NHS, just ask your Doctor or prescribing nurse for a prescription. All chemists can then order in a LimbO when they receive the prescription, it takes up to 24 hours for the chemist to get the LimbO in.
We understand that undergoing cancer treatment is a difficult time, our PICC line cover is designed to make things just that little bit easier for you. If you have any queries about our PICC line cover, contact us on 01243 573417