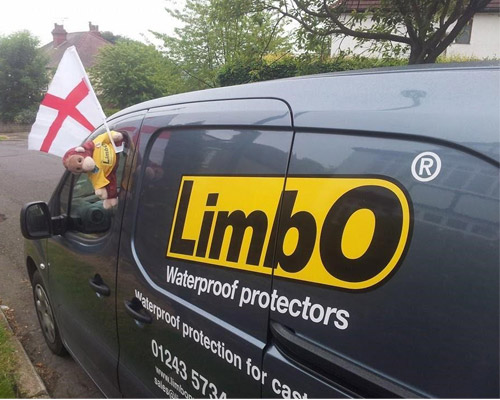 Here at Limbo, there's nothing we love more than spreading the word of our waterproof protectors to as many people as possible. We're really proud of how LimbOs can help improve our customers' quality of life, so it's our mission to make sure we can help as many people out there as we can.
That's why the LimbO team spends so much time on the road, attending conferences and exhibitions so we can spread the word about LimbO and reach as many people as possible. March is a particularly busy month, with lots more events on the horizon. So here is our LimbO calendar for March.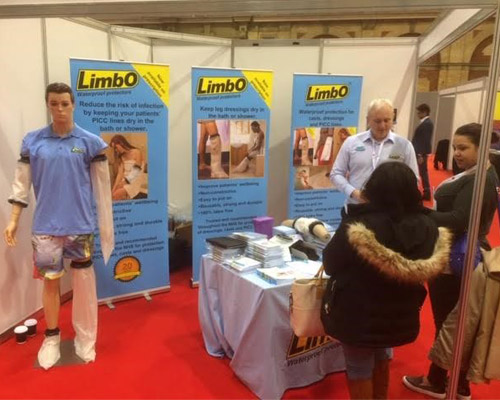 NIP Glasgow SEE – 5th March https://www.nursinginpractice-events.co.uk/scotland/programme/
JCN (Journal of Community Nursing) Derby Country Football Ground – 6th March https://www.jcn.co.uk/events/
Benecare Conference, Derby Radisson, East Midlands – 9th – 10th March https://benecaremedical.com/about-us/conferences-exhibitions/
Lower Limb Conference (Wounds UK), Manchester – 14th March https://www.wounds-uk.com/events/details/lower-limb-conference-manchester
Royal National Orthopaedic Hospital, Stanmore – 14th March https://www.rnoh.nhs.uk/health-professionals/education/courses-conferences
Medtec Tokyo, EU Trade Mission – 18-20th March https://www.tradefairdates.com/Medtec-Japan-M3944/Tokyo.html
JCN (Journal of Community Nursing) Leeds, The Queens Hotel – 21st March https://www.jcn.co.uk/events/
Wound Care Day (Healthcare Conferences UK, London De Vere West One – 25th March https://www.wcauk.org/conferences/educational-events/41
Wound Prevention Conference, Wolverhampton, Molineux Stadium – 27th March https://fitwise.eventsair.com/QuickEventWebsitePortal/2019-royal-wolverhampton-wound-prevention/event-info-site-2019
PICC Talk, Bristol University Hospital Trust – 28th March
Phew, and that's just March! Hopefully we'll see you at one of them. Come back to the blog for information on other events we're attending later in the year.