An Unusual Valentine's Day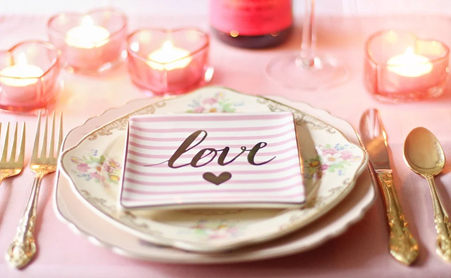 Whether you're loved up or happily single, you've probably noticed that Valentine's Day is just around the corner. And it's probably going to look a bit different this year to previous years! If you're struggling to come up with a romantic date night idea, we've put together some thoughts for home date nights that will have you create a cosy evening, without breaking the bank!
Create a cinema date at home
Fancy a trip to the pictures without leaving your house? There are plenty of movie night experiences you can buy online, but how about investing in a mini projector, some popcorn, and your fave film on Netflix?
Order a fancy at-home dinner (with some help from the professionals)
If you'd normally eat out for Valentine's Day, you don't need to make too many adjustments to your plans. Opt for a meal delivery service and get everything you need for that restaurant taste, from the comfort of your home.
If you want to do something a bit different this year, how about a wine tasting session with your loved one? We've found this online tutorial that includes the experience and the wine for two people.
How about an opportunity to try something new and spend some quality time with your partner? Crafts are a great way to spend an evening doing something out of the ordinary, we like the look of this ceramics starter kit.
Just because we can't travel at the moment, doesn't mean you can't plan future trips! Get excited at the thought of travelling with your loved one and start planning the details. Why not buy a journal to start jotting down your plans together?