So, what and who is LimbO?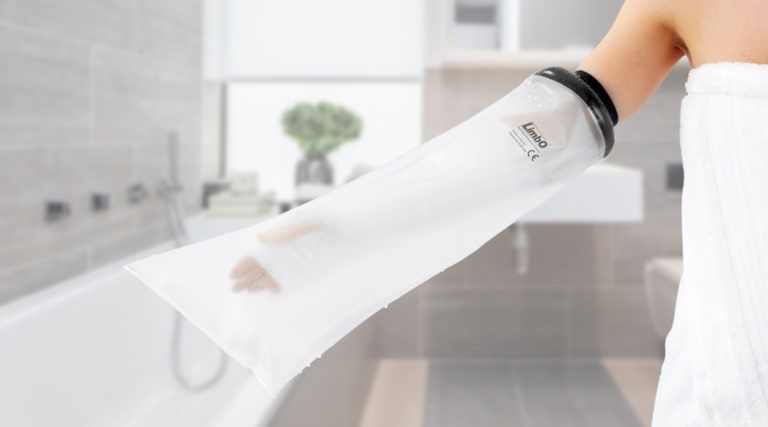 If you're a long-time LimbO customer, you might not need to read any further. But if you're new to this blog, we thought we'd take a minute to explain the LimbO and what makes it so special.
The LimbO waterproof protector has been used by clinicians in both the NHS and the private sector for over 25 years and there are plenty of reasons it has been loved for so long.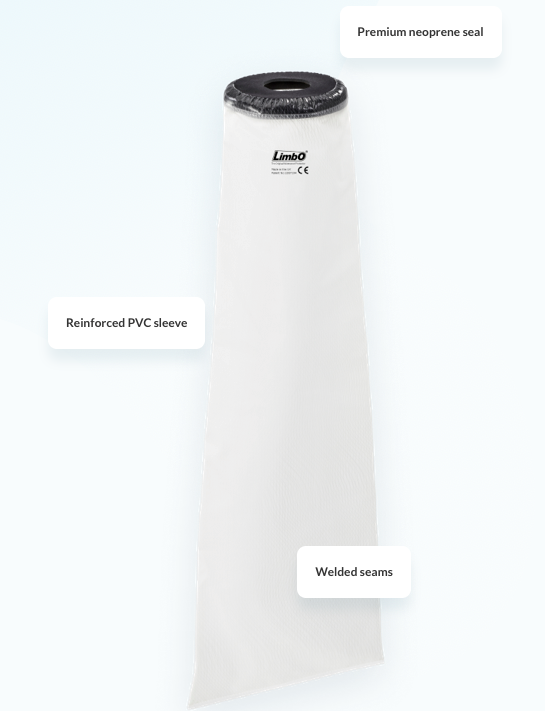 We pride ourselves on the highest levels of manufacturing quality, all of which takes place here in the UK. The materials we use are also a high quality: a strong, yet flexible PVC and a specially designed, soft and stretchy Neoprene seal. The LimbO is comfortable and practical, and, most importantly of all, it helps to improve quality of life, enabling users to shower or bathe without risk of getting wet dressings, PICC lines and/ or casts.
One of the defining principles of Thesis Technology Products (the company behind LimbO) is to care for people during times of need and this is at the heart of everything we do – from design, to manufacture, all the way through to customer service and after care.
This ethos also includes how we treat our staff– we are a large local employer in Chichester and we take pride in being a Living Wage Employer, ensuring all of employees earn a fair wage.
So, there you have it. We're LimbO, and it's nice to meet you! If you have any more questions, don't hesitate to contact us via social media, email ([email protected]), or the good old-fashioned telephone (01243 573417).