A Customer Service Led Business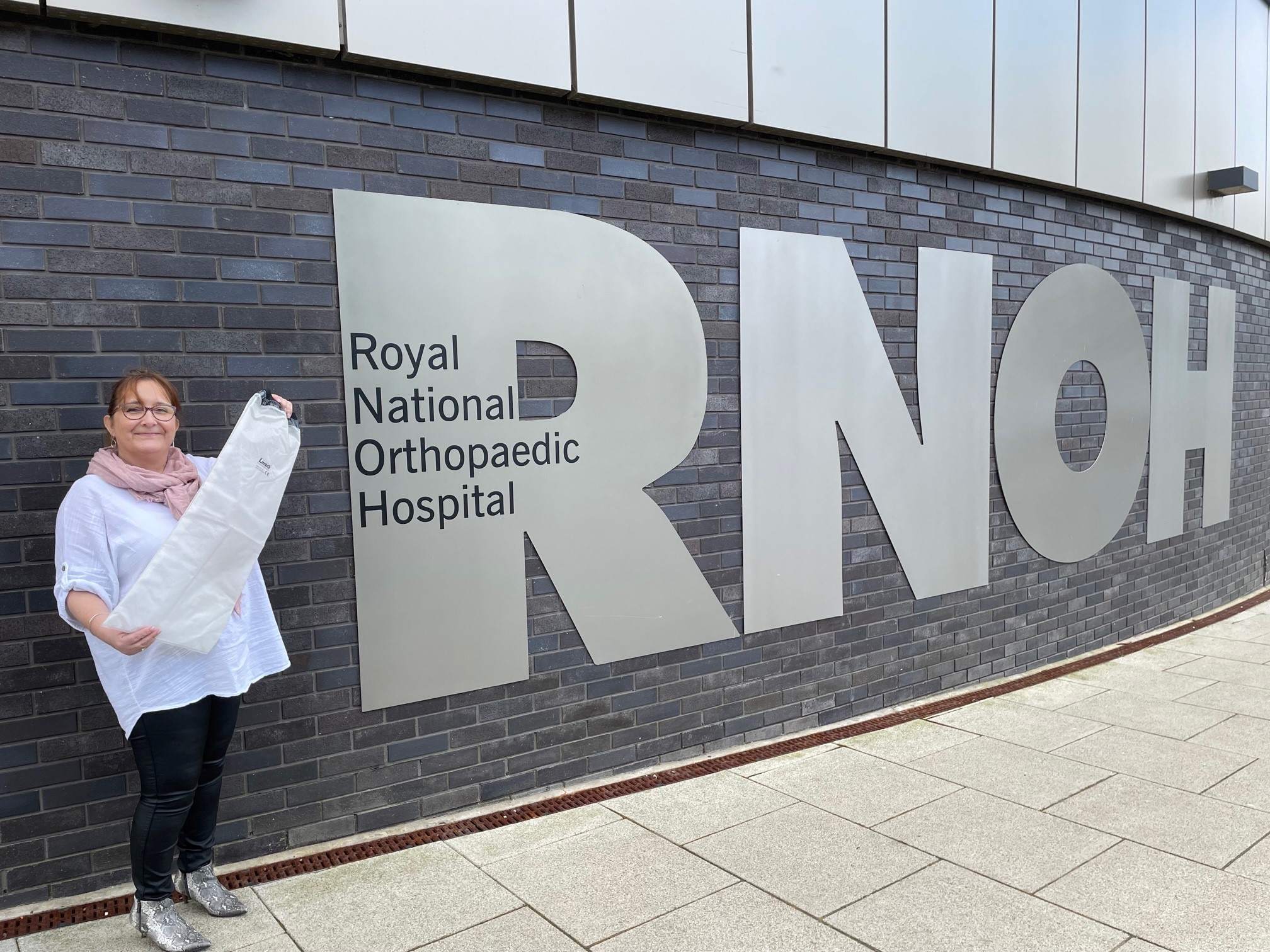 When Thesis Technology was established in 1994 and the LimbO Waterproof Protector was first delivered to the market, consumer websites and online ordering did not exist. The innovative nature of the LimbO meant that many of the interactions we had both with customers and clinicians required a high degree of support, to talk them through selecting the right model for their needs and then how to use it. As a result, customer service, advice and support became the cornerstone of the Thesis ethos.
Today little has changed, even with the advent of the Internet and the ability to purchase a LimbO without any interaction. We still have a busy telesales and customer service team at our HQ in Bosham, brilliantly led by our Sales & Marketing Support Manager, Jo Warwick. Jo joined Thesis in 2015 and is the font of all knowledge about our products.
Supporting clinicians
As well as overseeing the flow of orders to ensure they are processed swiftly and despatched on time, Jo is also one of the main contact points for our base of referring and prescribing clinicians, including community nurses, fracture teams and diabetic nurses around the UK. Jo knows many of them and their hospital and care teams personally and they regularly call her team to ask for advice when helping patients. We understand how busy practitioners are focusing on delivering quality care to their patients. By providing a dedicated customer service team that can respond to both clinicians and customers we can ensure that the LimbO maintains its reputation amongst front line clinicians – 96% of practitioners we asked recommend LimbO by name.
Telesales is still relevant
Of course, the creation of a customer facing retail website and a presence on other online retail platforms has resulted in a significant shift away from telesales, but unlike many other product-based companies, we've not seen a 100% move to online. We still take many calls every day and are happy to help customers select the appropriate model, either to purchase over the phone or to help them complete the purchase online. For some customers, this human interaction is incredibly important. During the pandemic for instance, Jo and her team were sometimes the only people our customers had spoken to that day, something especially …. repeat buyers, such as those with diabetic ulcers and PICC lines. Offering an efficient and friendly telesales team ensures that customers who are unable or uncomfortable to  purchase online are still able to buy a LimbO.
Underlying ethos
Of course, as a manufacturer, we maintain a laser focus on product quality; the reason why so many customers and clinicians are happy to recommend us. We follow ISO standards to support our manufacturing process, but even product quality needs to be underpinned by an excellent customer service experience; the two elements of our business go hand-in-hand. Our no quibble guarantee draws these two threads together and our customer service team, under Jo's watchful eye, sits on the front line of upholding this promise to our customers. We know that LimbOs are often needed  during a distressing period, following illness or accident, and regardless of how much information is on a website or how easy it is to purchase online, sometimes human interaction, a friendly voice, or a knowledgeable advisor is what matters most. That's why customer service is, and will remain, the bedrock of our business.